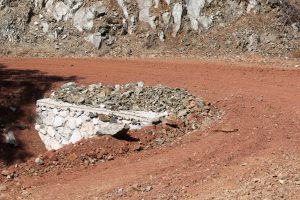 MARMARIS (TURKEY): Rally Turkey returns to the spotlight this weekend, as a heavily revised FIA World Rally Championship continues to regain traction after the global Covid-19 pandemic.
After three rounds in Monte-Carlo, Sweden and Mexico, global lockdowns and travel restrictions played havoc with what promised to be an exciting international calendar and, aside from some private testing and smaller international rallies, there was no competitive action for the world's top drivers between early March and Rally Estonia at the start of September. 
WRC officials have worked hard in conjunction with the FIA to ensure that there will be a championship this season and this weekend's 12-stage event to be held in punishing heat in the Marmaris and Muğla regions of the Turkish Riviera precedes at least two further planned rounds in Sardinia and Belgium.
The Toyota Gazoo Racing duo of Frenchman Sebastien Ogier and Welshman Elfyn Evans headed out to start their reconnaissance of the notoriously abrasive and rocky special stages holding first and second in the Drivers' Championship rankings. The six-time World Champion is defending a nine-point series lead, while his Toyota team is 21 points clear of Hyundai in the Manufacturers' Championship. 
Toyota enjoyed a useful test session in Greece recently, although it remains to be seen whether missing last year's Turkish event because of a back injury will be detrimental to Evans's victory chances.
During pre-event preparations, Evans said: "We went to Estonia to try and narrow the gap but nothing changes for me. It's a case of continuing rally-by-rally and Turkey will be a case of doing as best we can. We know some people will have a better road position than we have, but Turkey's very unpredictable and anything can happen. The team has worked really hard and all three drivers were really happy coming from the test."
Ogier added: "I obviously have some good memories of Turkey from last year when Julien and I won the rally. To repeat this result is not going to be easy. It is a tough rally for everybody but for us opening the road, it will be especially challenging. We had some good tests and I definitely feel we have made some improvements and some steps forward with the car."
Victory at his home event in Estonia has catapulted Ott Tänak into third position in the rankings, as the Hyundai Shell Mobis World Rally Team driver looks to defend the title he secured in Spain last year. The i20 Coupe WRC driver is 13 points adrift of Ogier and knows that a second win in Turkey is vital to his title defence aspirations. 
Like Toyota, Hyundai has also tested recently in Greece and Tänak is pleased with chassis development that has been ongoing since Mexico. The team will be trying to improve on the third places earned by Hayden Paddon in 2018 and Andreas Mikkelsen last year. 
"The car felt good in the test," said the World Champion before commencing his Turkish recce. "I don't know what I can expect. Is it fast enough to win? We will find out soon but we won't be the only ones trying to win."
Young Kalle Rovanperä has been a revelation this season after joining Toyota as the third driver and the young Finn holds fourth in the standings, 13 points clear of Belgian Thierry Neuville, the latter suffering a severe dent to his title hopes after a disappointing result in Estonia. Rovanperä will be tackling the event in a World Rally Car for the first time after graduating from WRC 2.
The M-Sport World Rally Team duo of Teemu Suninen and Esapekka Lappi are too far adrift to challenge for the title this year, but the British team would like to end the season strongly, especially after Lappi guided a Citroën to second in Turkey in 2019 and Suninen finished fourth in both 2018 and 2019. 
M-Sport team principal Richard Millener said: "We know the car's got speed and we know what we can and want to achieve this week. It's vital we have a positive state of mind. Turkey can be a crazy rally where anything can happen and we need the guys going quickly enough to be right there in the mix."
Nine-time World Champion Sébastien Loeb returns to the special stages to drive the third Hyundai in Turkey, England's Gus Greensmith wheels out the third M-Sport Ford Fiesta WRC and rising French star Pierre-Louis Loubet drives an i20 Coupe entered by Hyundai ZC Competition. 
Twenty-six cars grace the international entry list with Sweden's Pontus Tidemand, France's Adrien Fourmaux and Norway's Eyvind Brynildsen driving a trio of WRC 2 cars. 
Names such as Bolivian Marco Bulacia and Chilean Emilio Fernandez, Dakar legend Nasser Saleh Al-Attiyah, Turkish Yağız Avcı, Burak Çukurova and Uğur Soylu are among the 12 strong drivers that are in the entry list of the WRC3 category.
There are a further 31 entries in the National Rally with local drivers Orhan Avcioğlu, Buğra Banaz and Ümit Can Özdemir leading the way.
This year's Rally Turkey is somewhat shorter than the last two years. Timed action gets underway with the traditional Shakedown stage at Asparan on Friday morning. Following the ceremonial start in Marmaris at 16.15hrs, crews will tackle the opening Içmeler stage of 13.90km and the 11.32km of the Gökçe special – the most northerly in the timetable – before the night halt. 
Saturday is the longest day, as per 2019, with six special stages and 107.38 competitive kilometres in the itinerary. Teams will tackle two loops of the Yeşilbelde (31.79km), Datça (8.75km) and Kizlan (13.15km) specials split with service and refuelling in Asparan. The running order of the top drivers will be reversed for the afternoon loop that features spectacular scenery and backdrops to the sea to the west of Marmaris with the high speed tracks of Kizlan to close.
Two stages run twice make up the timetable for Sunday on the longest final day of a WRC rally since Rally Mexico four years ago. Çetibeli is the longest test of the rally at 38.15km and a first pass precedes the 7.05km of Marmaris 1. The daunting gravel stage is repeated at 11.10am before the Marmaris special doubles up as the Wolf Power Stage to offer vital additional points to the leading drivers. 
There are 223.00 competitive kilometres in a route of 707.81km. 
2020 FIA World Rally Championship for Drivers – positions after round 4: 
1. Sébastien Ogier (FRA)79pts
2. Elfyn Evans (GBR)70pts
4. Kalle Rovanperä (FIN) 55pts
5. Thierry Neuville (BEL)42pts
6. Teemu Suninen (FIN)34pts
7. Esapekka Lappi (FIN)30pts
8. Craig Breen (IRL)25pts, etc
2020 FIA World Rally Championship for Manufacturers – positions after round 4: 
1. Toyota Gazoo Racing WRT 110pts
2. Hyundai Shell Mobis WRT 89pts