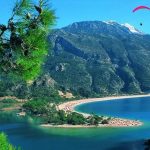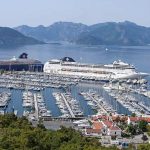 Located where the Mediterranean Sea embraces the Aegean breeze on the ancient Lycian coast, Marmaris offers a perfect combination of turquoise waters, comfortable beaches, a gorgeous backdrop of pine mountains, historic sites and fun excursions for all ages…
Dating back to 1200 B.C Marmaris has always been an important port in the region and a portal to Rhodes and the Aegean islands.
Sinuous pine forested coastlines create an archipelago like feeling while hiding well guarded treasures like small turquoise bays, deep gulfs and tiny islands.
Spectators coming to Marmaris for Rally Turkey are surely going to leave the town with a piece of it in their souls….